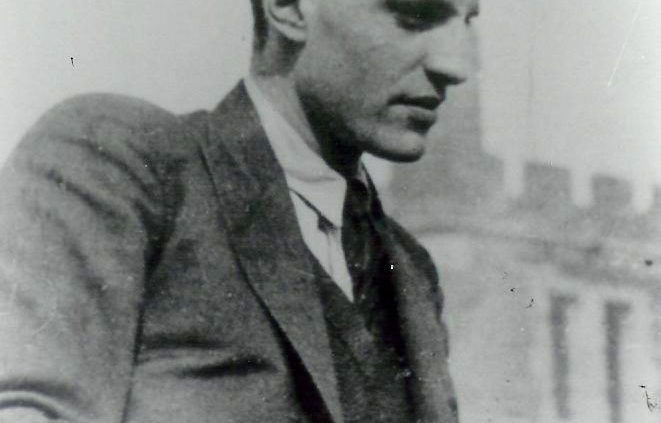 Other People's Fu**ing!
An Oxford Affair
By David Slattery-Christy
Very excited to have completed my new play based on the relationship between historian and All Souls Fellow A.L. Rowse and Prussian activist Adam von Trott. The play covers the period they met in Oxford from 1929 through to the 1930s. There are many twists, turns and surprises along the way.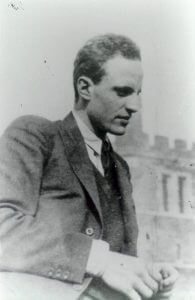 Adam von Trott – Oxford circa. 1930
Drawn from Rowse's memoirs it charts their strange, homoerotic relationship that was conducted in the stifled atmosphere of All Souls. Their illicit affair was shocking and liberating for them both. It defied convention and the law that made homosexual behaviour a criminal offense, and it could have jeopardized Rowse's position.
"When he came up my stairs that night I was just going up to dress for dinner, I looked over the bannister into his eyes turned to me brimming with light. They are of a rare violet colour, but of a liquid softness I have never seen before."
Rowse describing seeing Adam for the first time at All Souls, Oxford, 1929.
Trott's influence on Rowse would affect him for the rest of his life, and would change his attitudes to both homosexulaity, politics and the social history of the 20th century.
Adam von Trott was part of the July 20th plot to assassinate Hitler in 1944. He was found guilty of treason and executed by the Nazis along with his conspirators. Rowse was inconsolable when he heard the fate of his one true love. For indeed he had loved Adam.
Alfred Leslie Rowse (1903-1997)
Adam von Trott zu Solz (1909-1944)
The title of the play is inspired by an embittered quote by Rowse in his last years:
"I don't want to have my money scalped off me to maintain other people's children. I don't like other people; I particularly don't like their children; I deeply disapprove of their proliferation making the globe uninhabitable. The fucking idiots – I don't want to pay for their fucking." A.L. Rowse
A.L. Rowse in his study at Trenarron, Cornwall during his last years.
I have a personal connection to A.L. Rowse as my own father knew him at All Souls, Oxford, during the 1950s and 1960s. My sister remembers going to his rooms at All Souls and making toast on the coal fire – also holidaying as a family at his home Trenarron in Cornwall.
David Slattery-Christy – 9/1/2017