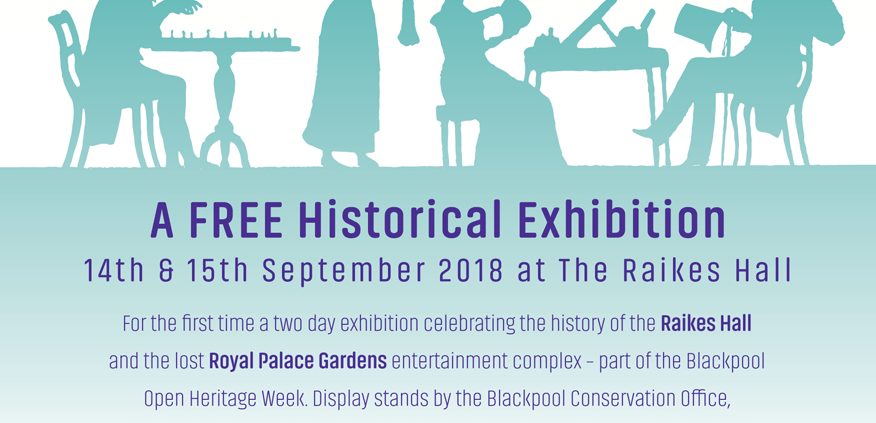 Raikes Hall & Royal Palace Gardens Exhibition – 14 & 15 September 1pm to 8pm.
Part of Blackpool's Open Heritage Week 2018.
I am delighted to have organised this special event to celebrate the history of Raikes Hall and the lost Royal Palace Gardens as part of Blackpool's Open Heritage Week. The exhibition will be officially opened on Friday 14th September at Raikes Hall by comedian, actor and panto star Steve Royle at 1pm. The exhibition will then be open from 1pm to 8pm on both Friday 14th and Saturday 15th September.
We have lots to see and also a selection of guest speakers – details available on the leaflet below. As part of our featured artists from the garden's late Victorian heyday we will highlight the lives of La Belle Rose – The Giant Spiral Woman!; Charles Blondin the famous aerial and highwire performer and his rival and nemesis The African Blondin. All of these artistes were regulars and hugely popular in their day.
Look forward to seeing you there.