Thank you Eastbourne and The Royal Hippodrome Theatre!
What a fabulous audience we had at the Royal Hippodrome Theatre in Eastbourne – a standing ovation for Steve Royle and the cast. Were also delighted to discover that the legend Roy Hudd was in the audience along with his lovely wife, Debbie. They met all the cast afterwards and were full of praise for the play which was a real accolade indeed. It was the icing and the cherry on the cake!
Thanks also to everyone at the British Music Hall Society for their help and for allowing us to follow your Day by the Sea event to make it a Weekend by the Sea of music hall! Thanks also to Alex and all the brilliant back stage staff and front of house gang at the Royal Hippodrome Theatre for making us so welcome and supporting us so wonderfully.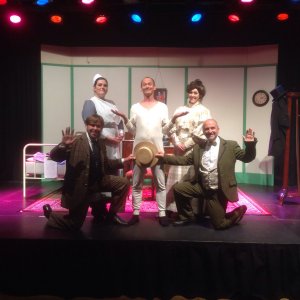 Lou Steggals, Steve Royle, Nicole Violet,
Andy Cooke & Neil Rowland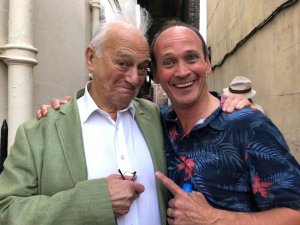 Roy Hudd & Steve Royle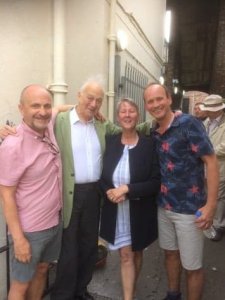 Neil Rowland, Roy Hudd, Debbie Hudd & Steve Royle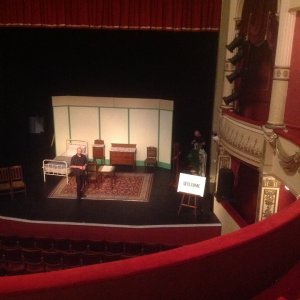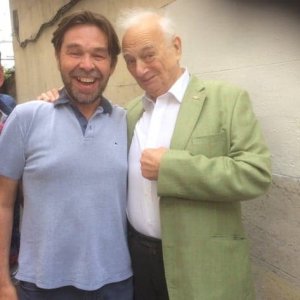 Royal Hippodrome ready for Dan Leno – Andy Cooke & Roy Hudd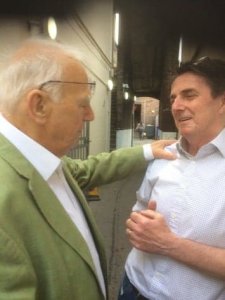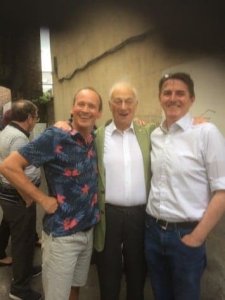 Roy Hudd with Playwright David Slattery-Christy & Steve Royle