Royal Palace Gardens
Blackpool's Lost Victorian Pleasure Gardens
& History of Raikes Hall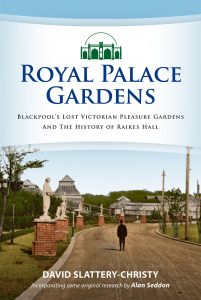 Delighted to get a 5 Star review for this book and so quickly!

"Great History of The Royal Place Gardens"
"Anybody with an interest in Blackpool's history will love this book. It's a history of both the Gardens and the entertainment that people of that era went to see, from music hall to famous battle re enactments. A great insight into that era.
It tells of the Gardens from their beginning to their sad end. It is a book I have waited a long time for as little is published about the gardens. "
D Mather – Amazon UK – October 2016
Now available at Amazon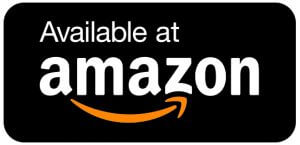 The Royal Palace Gardens
& History of Raikes Hall
Blackpool's Lost Victorian Pleasure Gardens
By: David Slattery-Christy
&
Incorporating original research by Alan Seddon
"To go to Blackpool and not visit the Royal Palace Gardens is to visit London and not visit the Crystal Palace or Westminster Abbey, or go to Rome and not visit the Vatican or the Coliseum!" [Editor – London Weekly News 1891]
Long before the famous Tower and  Winter Gardens Blackpool's Royal Palace Gardens at Raikes Hall was a world famous destination for variety and music hall stars and touring exhibitions and battle reenactments like 'Savage South Africa' and the 'Afghan War'. With its lavish opera house, Indian Pavilion and famous botanical gardens, conservatories and menageries, it covered an area of over 40 acres. It was the first of Blackpool's entertainment complexes to be lit using the new electric light in 1891 – a precursor to the famous illuminations. The garden's history has been air brushed out and fallen into the shadow of its more famous, surviving, landmarks. This new book explores the history, along with adverts and images to bring it back to life, and to highlight again the Royal Palace Gardens and reestablish its rightful place in the town's history.
Raike's Hall was built in the mid 18th century as a pleasure palace for ship wrecker, William Butcher, who had amassed a fortune as a result. He was a benevolent man to the poor though, and the name of his grand residence is purported to reflect a distortion of the word Wrecker – and possibly a reflection of his character –  thus the name Raike's Hall. In this original incarnation the Hall was a private residence with several acres of landscaped gardens and racing for his horses.
After his death in 1769 the Hall was inherited by his son and then sold on in 1820, with its grounds, to William Hornby who used it as a family home until 1862 when it was sold again and became home to a religious order of nuns for several years. Rumors of secret tunnels leading to a male religious order nearby still persist to this day. However, the nuns cultivated the gardens and taught local children before eventually leaving the Hall and moving to nearby Layton.
By 1869 the Hall was back on the market again with all its acres of land and this is when a syndicate of local business men joined forces to acquire the land and Raike's Hall for £14,000 (fourteen thousand pounds) with the aim of turning it into a Victorian pleasure garden. After successfully purchasing the estate, they held a competition, open to the public, to design a garden and what pleasure features it should include. This was the birth of the Royal Palace Gardens that boasted a Grand Opera House, Indian Room for theatrical and variety performances, a Niagra café with spectacular cyclorama, Skating Rink and Fern House, elaborate Conservatory, Monkey House, Aviary and outside dancing platform for several thousand people. The gardens also had carriage drives and walkways with Grecian and Roman statues for promenaders to enjoy. There was also a boating lake and a racing track with Grandstand for several thousand. It was the first home of Blackpool football club and also test cricket matches in Lancashire. Vistors to the opening Whitsun week of 1872 established its popularity when more than 40 thousand visitors passed through it gates to enjoy it theatres and entertainments. Comparing it to the Tivoli Gardens in Copenhagen.
In 1896 the success of the Royal Palace Gardens was seen as a threat by John Bickerstaff who had recently built Blackpool Tower, he also owned the Winter Gardens complex. He wanted the gardens closed so that visitors didn't stray away from the sea front and his new wonder of the world Blackpool Tower. He was behind a syndicate who bought the Raikes and gardens and had them closed down. In July 1896, the gardens and everything in them was demolished or sold by auction. The land was divided into three lots and sold on for building houses – the houses that sit on the land to this day.
The area has recently been made into The Raike's Hall Conservation Area and all that remains is the original house built in 1750 by William Butcher – which is now a pub and still recognizable from the original drawings and sketches.
For further details please contact me on slatterychristy@aol.co.uk
Or 07788932541
Review Copies available on request.
Available for interviews.
Kindest Regards,
David Slattery-Christy
Amazon – £9.99
https://www.amazon.co.uk/dp/153015491X/ref=la_B0034OBNK0_1_8?s=books&ie=UTF8&qid=1477228896&sr=1-8
Click here to add your own text